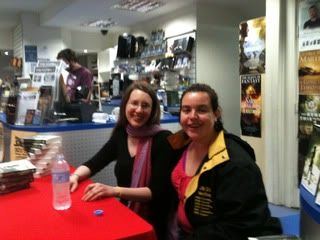 The Kristin Cashore Fire & Graceling signed books giveaway has now been drawn and the winner is:
*drum roll*
Nese
The winner has been notified via email Thank you everyone that entered. I had just over 50 entries which is awesome for a first blog giveaway.
Stay tuned for a new giveaway to be announced on the 25th June and don't forget to check out this week's Tueaser Tuesday and In My Mail Box.